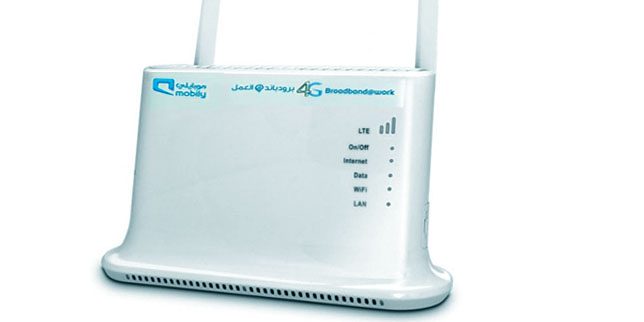 Follow the below steps to unlock your Mobily 4G LTE Router QDC.
Phase I:
Step 1: Remove the sim card from the router, switch it on and reset it.
Step 2:  Download the files given here.
Once the files are downloaded proceed to step 3.
Step 3: Open your web browser and navigate to http://192.168.2.1
If it asks for the password, leave it blank and click on the submit button.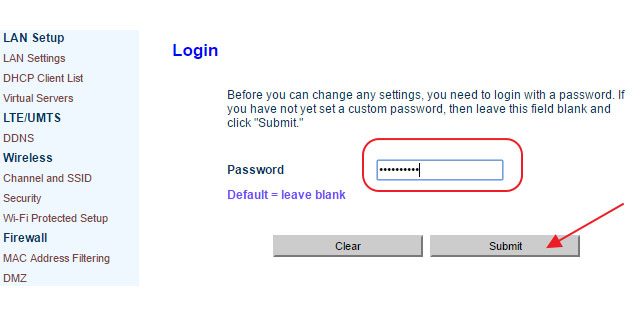 Step 4: Check the Firmware version(if it is the updated one, downgrade it)
Step 5: Downgrade the Firmware 

Select firmware version 1.02.32 download earlier and choose update. Wait for the process to complete. Your router may restart to apply the new settings
Phase II:
Step 6: Update the LTE Module
Click on the LTE Module upgrade and browse for the  LTE file ending with M0.02 downloaded earlier and click on LTE UPDATE button as shown in the snapshot below.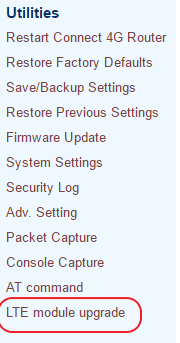 Phase III:
Step 7: It is time to change the Adv. Setting now
| | |
| --- | --- |
| Vendor Profile: | no profile unlock – MCC/MNC: 0/00-Test |
| SIM Lock: | Deselect this option |
| Allow OP List: | Type 42003, 42075 |
| Check Firmware info time: | 2-3 |
| Firwareinfo URL: | 0.00.00.00 |
Click Apply changes after making all these changes.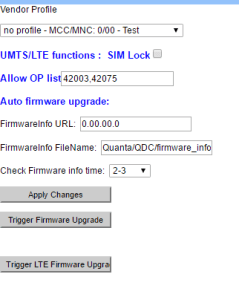 Phase IV:
Step 8: Click on the AT Command
It is a very important step to disable the SIM security as shown in the pic below.

Step 9:  Now it is the time to upgrade the router with the firmware version 1.02.33 downloaded earlier.
Phase V:
Step 10: Change the settings (LTE/UMTS)
Make the necessary changes according to your ISP (like APN or Dial No).  Alternatively, you can change 'always connected to Auto traffic triggered' as shown in the pictures below and leave APN 'blank' (Don't type anything).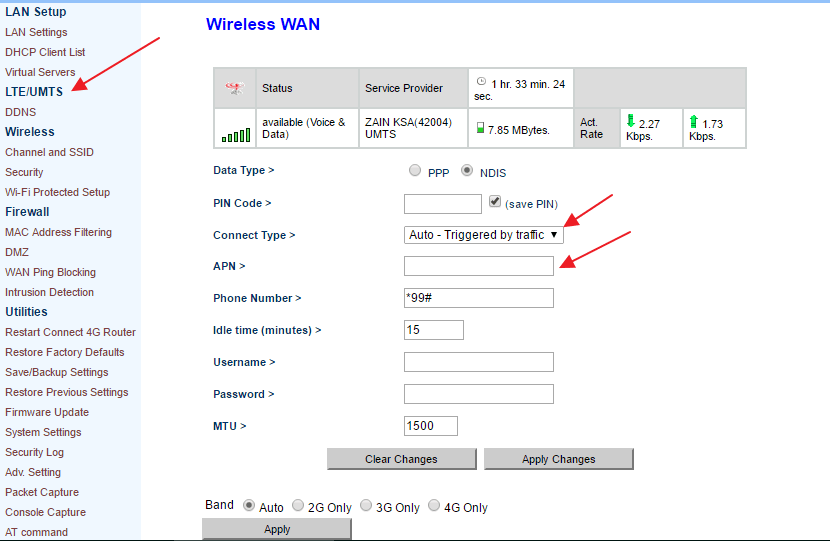 Apply changes and then restart the router. Your router is unlocked. 
Note: If the router is stuck in the restart loop, follow the instructions given here.