Huawei B593 4G LTE CPE Router is specially designed to meet the 4G LTE Band requirements of the end users and support up to 100mbps download and allow 32 devices to be connected at a time. In Saudi Arabia, Zain and Mobily are selling this router.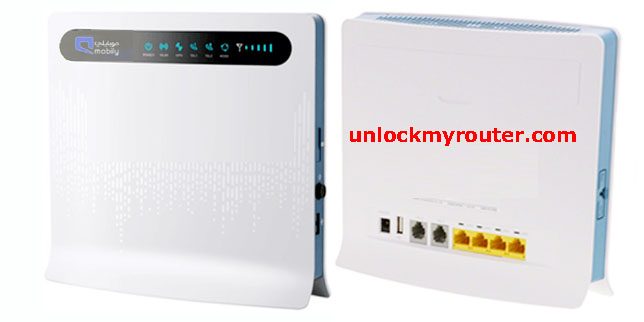 Huawei B593 unlocking instructions-
Reset the device using the physical reset button.
Connect the Huawei b593 router to the PC using its LAN cable.
Open the web browser and log in to the device using the password as admin.
Navigate to System, choose Upgrade and select "upgrade file" option.
Select the file downloaded earlier and click on Upgrade button.
Wait for the upgrade to finish.
Once it is updated, login to the router, Go to General Settings, go to SIM Lock and enter your unlock code.
In the new version of b593, Mobily has increased the security of its router and it doesn't allow changing the firmware. We have found a solution to that and are sharing with all.
Download the below files to be used in unlocking.
Phase I:
Switch off your router, disconnect the LAN Cable, insert SIM card and turn the router ON.
Immediately after turning it ON, press and Hold the (WPS + RESET + WLAN) altogether for around 40 seconds. Release the buttons when you can see the WPS led blinking.
If WPS led is not blinking then you need to repeat the steps 1 and 2 again.
Connect the router LAN cable to PC or Laptop and open the B593 upgrade tool as administrator.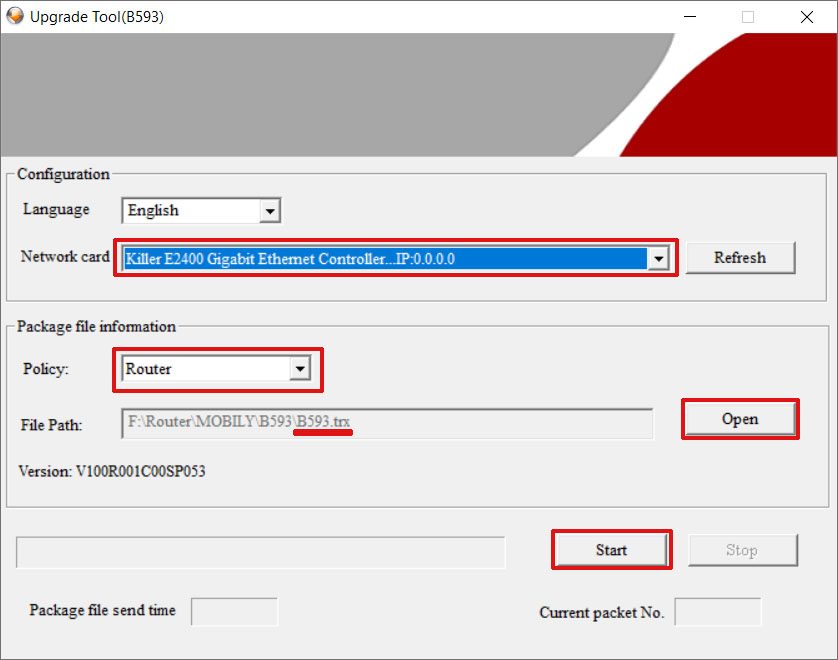 6. Select the correct Ethernet network card of your computer from the drop down list.
7. Choose Router option from the policy drop down box .
8. Click Open and select the firmware B593.trx downloaded earlier and press the start button.
9. Without closing the multicast tool, pull out the power cable from the router and put it back. Wait for around 5 minutes till all Signal LED lights are completely on.
10. Once all LED are lit, press stop button and close the B593 upgrade tool.
Phase II:
11. Open your web browser and navigate to http://192.168.1.1.
12. You will get a message stating that your firmware is in recovery mode and you will find a recover button there.
13. Click the recover button. After complete recovery, your B593u router will restart automatically.
14. Once the device is recovered, log in and update the device again but this time choose the firmware B593u-91.tar.bz2 (update using the web browser)
15. Once the device is updated, login and enter your unlock code.
Unlock code is not free. You will have to pay 6 USD to get the App Code. Kindly proceed only if you agree to pay the same.