Zain is providing two variants of E5577. One is Zain E5577s-321 and another is Zain E5577s-932, For Zain E5577s-932, there is another app and the procedure to unlock that is here. Today, I am going to share the process to unlock Zain E5577s-321 Router. The process we are going to share to unlock E5577s-321 is safe and device data (NVRAM) will not get deleted.
Viva Bahrain has also launched Huawei E5577s-321 that comes with hardware version CL1E5573SM02, firmware 21.200.05.00.632 and WebUI 17.100.11.01.632, which can be unlocked using this APP.
E5577Cs-603 from Bolt Indonesia having version 21.200.07.09.1151 can also be unlocked using the same app.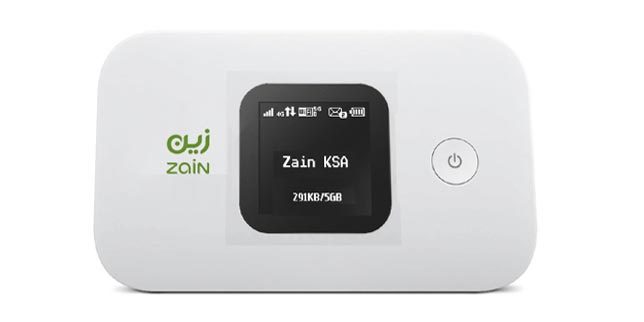 How to unlock Zain E5577s-321 4G Router
Unplug the Zain E5577s-321 router from the PC/Laptop.
Download and Install Drivers from here.
Unlocking App for firmware version : – 21.200.05.00.375
Unlocking App for firmware version : – ​21.200.07.02.1367
Download suitable E5577s-321 Unlocking App from the above link and open it. Click on Login (Default username and password is unlockmyrouter).  After successful login, plug in the device, let it load completely and click on Auto Detect Device button, You will get a screen similar to the one given below.
Note: If you get the message connection failed or login failed, Download this file, extract and run it. It will enable the com ports and will open Device Manager, check if there are two Com ports. If the ports are present, Click Login/AutoDetect. If you can't see two ports, you have to fix the driver issue.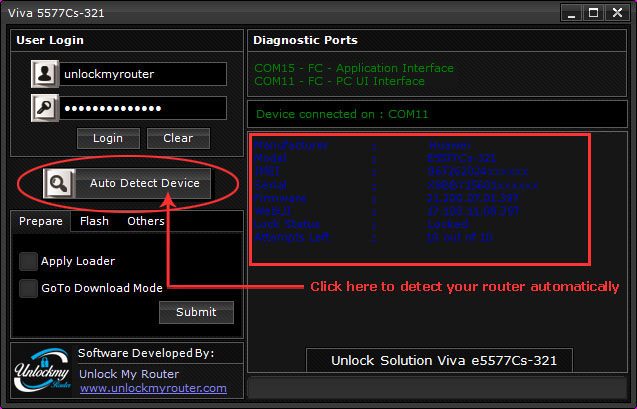 Select Go to Download Mode option. It will ask for a code, enter the exact code which you have obtained from us. Click the OK button and then the submit button.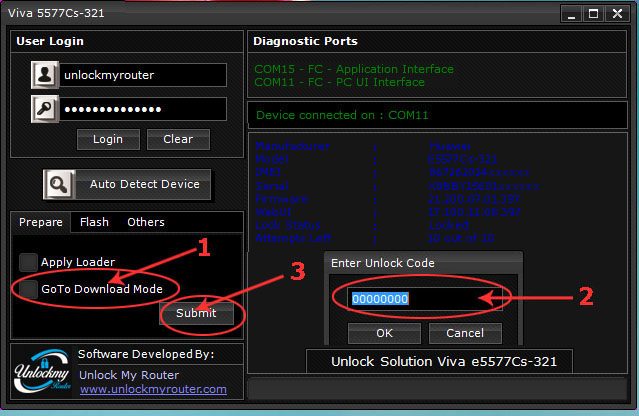 Your Zain 5577s-321 will restart, wait for some time till it gets to the correct mode to install the second firmware. The screen at this stage should look like the one given below.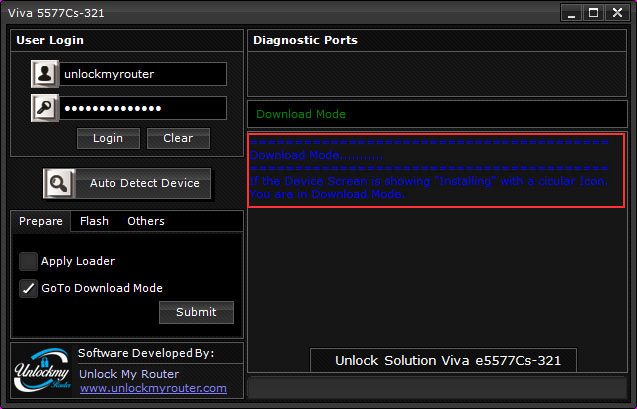 Your E5577 router screen should look same as given in the pic below.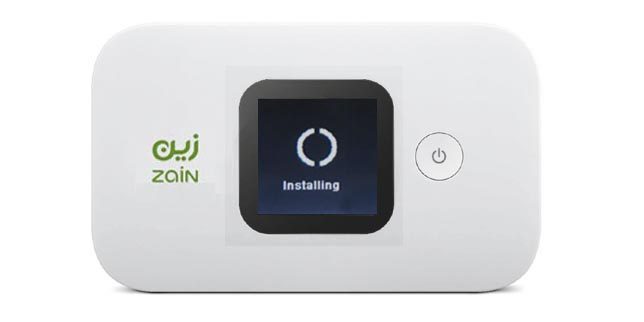 After the device is switched to download-mode, that is when the device screen shows "Installing". Choose "Flash Firmware 1"  and click submit button. Wait for a few seconds and you will get a message stating "successful installation" shortly.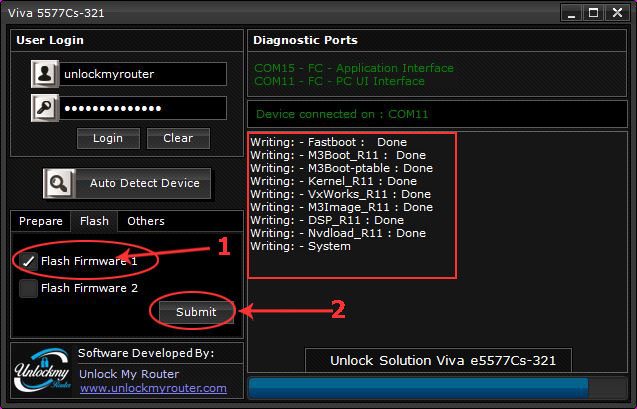 Phase II:
Once the firmware is installed and the router is restarted completely. Press "Autodetect Device" again, which will again show your device details.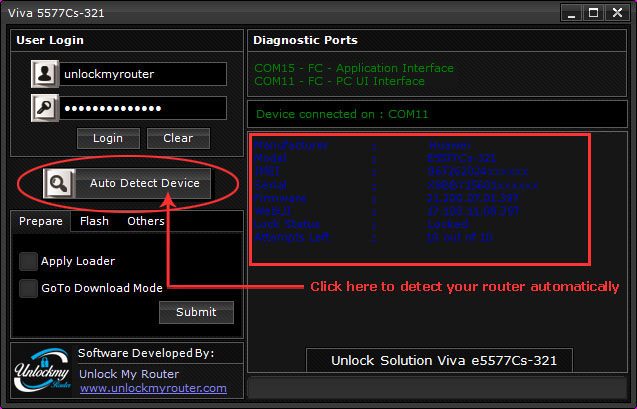 Choose "GoTo Download Mode" again. It will ask for the code, Enter the same code which you had entered last time, click OK and then Submit.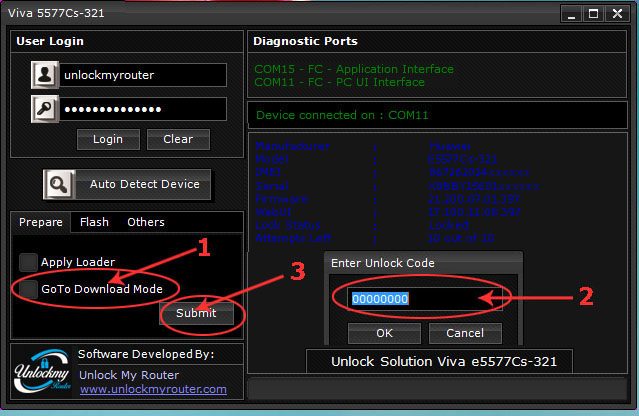 Your Zain 5577s-321 will now switch to the correct mode for installing firmware and your device screen will show "Installing". (This procedure is similar to the process of installing firmware 1, i.e. router may restart automatically)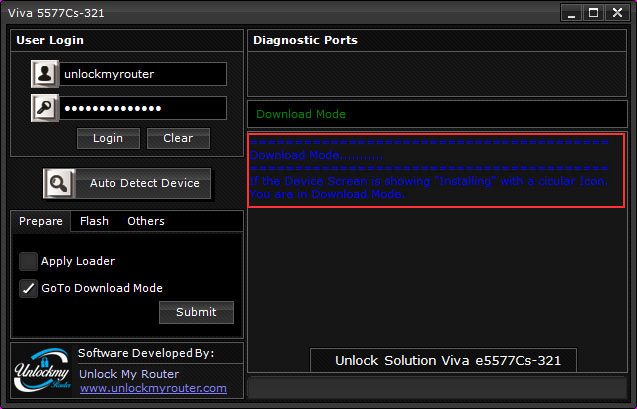 Click on "Flash Firmware 2", press submit and wait for the installation finish message.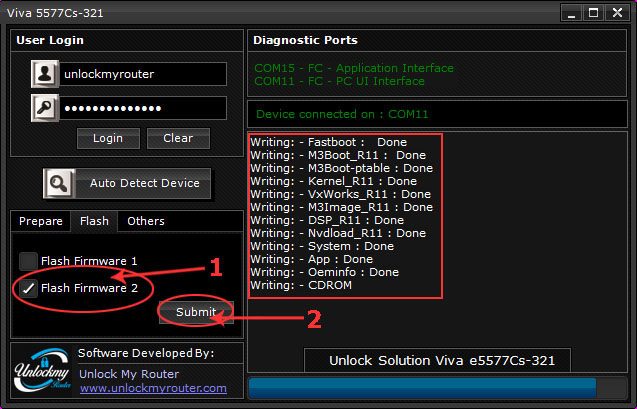 Wait for the installation to finish. Afterward, detect your device again using Auto Detect option, click on "reset FTM" and click submit button. Your Zain E5577 router will restart and you will have an unlocked Zain E5577 pocket router.

Note: Click on "Reset-FTM" only after successfully flashing the "Firmware 2" otherwise your device will go to semi-dead mode.
Unlock code is not free. You will have to pay 6 USD to get the App Code. Kindly proceed only if you agree to pay the same.