The Huawei E5885Ls-93a is sold in so many countries in locked form. E5885 supports a download speeds of 300 Mbps and upload speeds up to 50 Mbps. We are pleased to inform you that this router can now be unlocked using our unlocking APP.
Note: The router needs to be unscrewed for unlocking. Pay only if you can dismantle the router.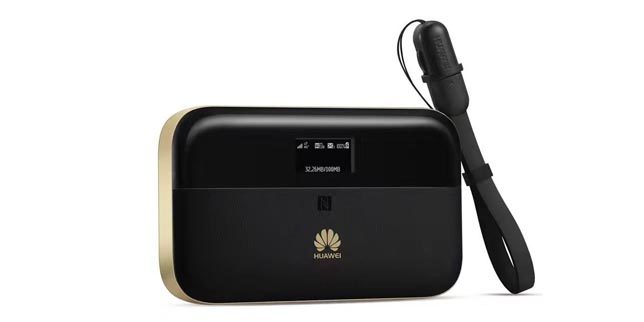 How to Unlock Huawei E5885Ls-93a Router
Download and Install Drivers from here. If you are facing problems in driver installation follow this link.
Download the APP to unlock Huawei E5885Ls-93a and extract it using WinRar.
Important: If you are using windows 8 or 10, Download the file given below, extract it and run it. If you are getting the error "USB device not recognized" then also execute the file given in the below link. Don't forget to restart the computer after executing this file.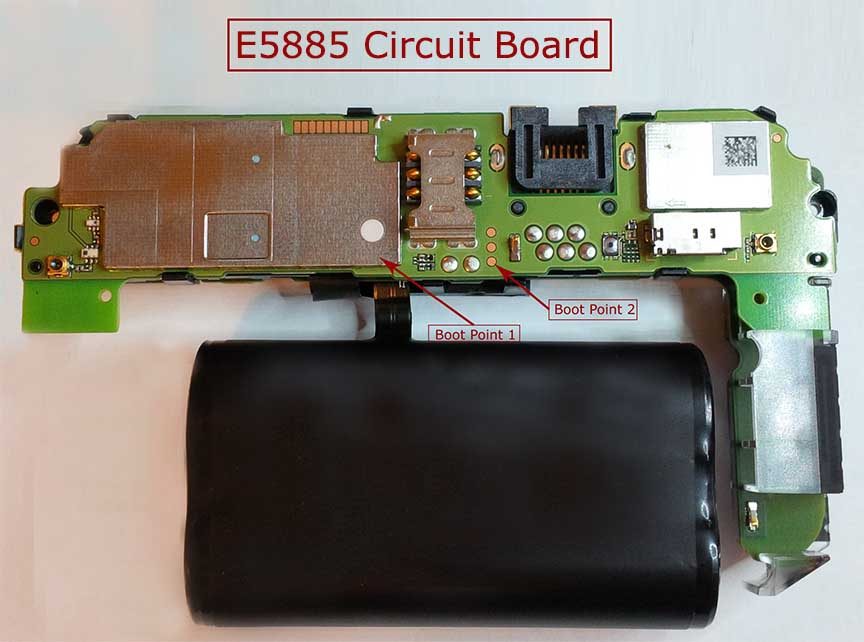 Shot the points (marked as Boot point 1 and 2) using the tweezer or wire as marked in the picture above. Without releasing these points, insert the USB cable in the router. After you shot it, you will find a new com port in the device manager as shown below. If a port is generated you can release the points.
Important: The router should remain OFF after this step. if it turns ON repeat the process again.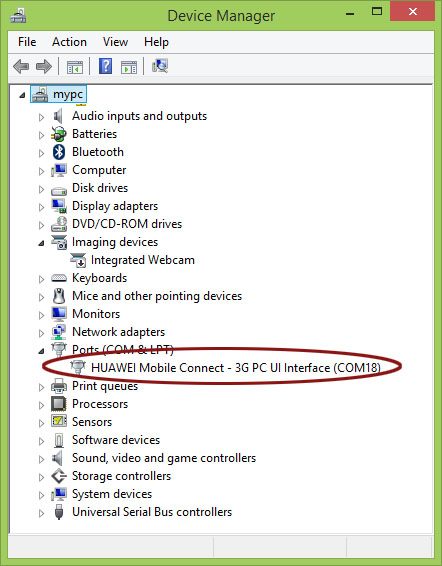 Once a port is generated, Run the file named E5885Ls-93a_Firmware.exe You will be asked to register the APP, enter the registration details you have received from us after the payment. If you still have not received the registration details, then send us the Hardware ID shown in your computer so that we can send the details to register it in your computer.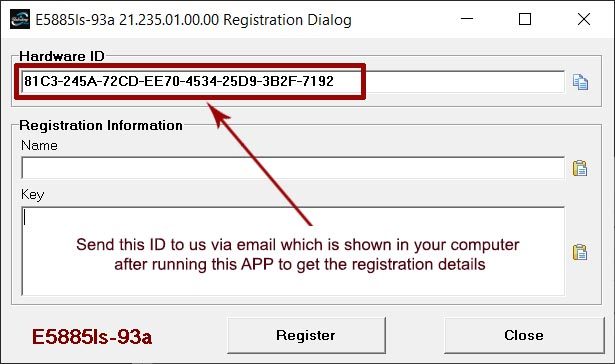 After entering the Name and Key, click on Register. After the registration, the firmware installation will start automatically. Don't interrupt the process in between and let it finish. This process might take some time depending on your computer speed.
Once the installation of this file is finished, turn off the router. Now Press and hold the power and reset button at the same time, the router display should show installing or download mode on the router display screen, release the buttons.
Run the second file E5885Ls-93a_WebUI.exe. Wait for this file also to finish and then finally restart router by removing the battery.
Unlock code is not free. You will have to pay 10 USD to get the App Code to unlock E5885ls-93a Router. Kindly proceed only if you agree to pay the same.